Kevin Bell Repatriation Trust founder 'delighted' with award from Theresa May
1st August 2019 - The Irish News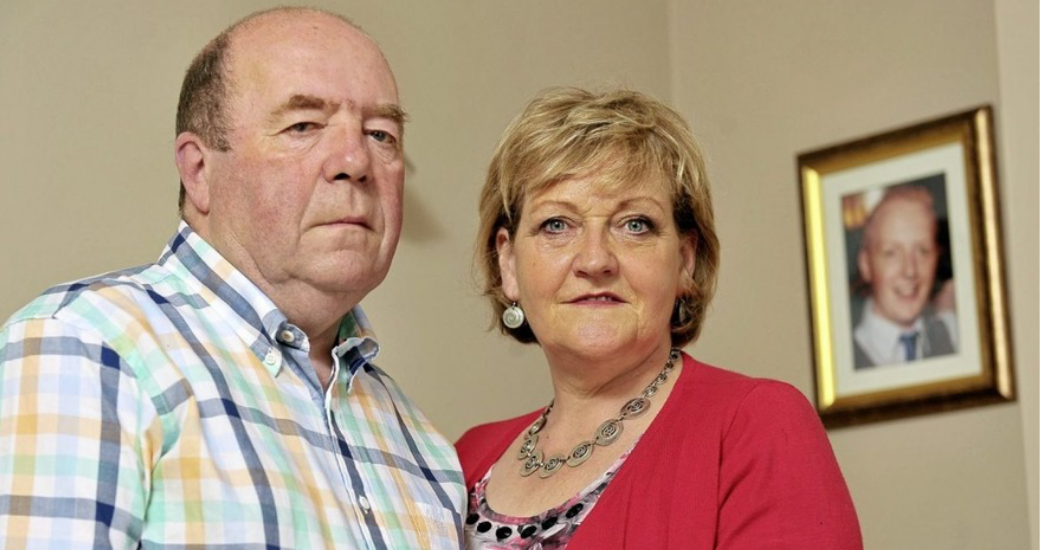 The founder of a charity supporting families whose loved ones have died overseas says he is "very surprised, pleased and grateful" to receive an award from the British prime minister.
Colin Bell, along with his wife Eithne, set up the Kevin Bell Repatriation Trust after their 26-year-old son was killed in a suspected hit-and-run in New York in 2013.
The trust has since helped bring home the bodies of nearly 500 people.
Launched in 2014, the Points of Light award recognises the achievements of volunteers "making a change in their community and inspiring others".
In a personal letter to Mr Bell, Theresa May said: "By establishing The Kevin Bell Repatriation Trust you have turned a personal tragedy into a force for good, assisting hundreds of families going through the traumatic experience of bringing the body of a loved one home.
"You should feel incredibly proud of the work you are doing in Kevin's memory to support grieving families across Northern Ireland and Ireland."
Mr Bell said he was "very surprised, pleased and grateful to the prime minister for recognising the work of the trust".
"I am delighted also with the awareness which will be raised for the trust through this award and hope that it will encourage those people in England, Scotland and Wales who are in the process of setting up similar trusts based on the Kevin Bell Repatriation Trust model," he added.